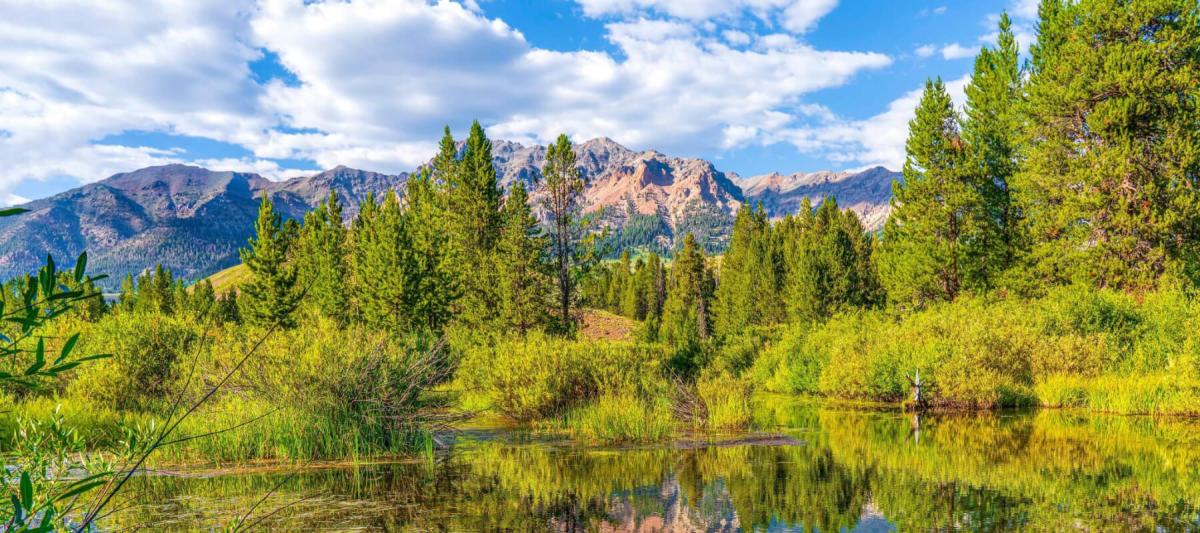 Wood River Women's Foundation teams up with Idaho AEYC to Start the Wood River Early Learning Collaborative.
By Tony Tekaroniake Evans | Idaho Mountain Express
Charitable organizations are stepping up to fill a gap in education funding resulting from political wrangling over early-childhood education in Idaho.
In 2020, the state of Idaho spent $3.3 million of federal funding on a needs assessment and planning for enhancing early-childhood education. When it came time to implement the plan with $6 million over the following three years, the state Legislature rejected the funding.
"This funding would have moved mountains," said Idaho Association for the Education of Young Children Executive Director Beth Oppenheimer. "This was at the beginning of our conversations around critical race theory. But there are members of the Idaho Legislature who just don't like early-childhood education."
Critical race theory is an academic framework that analyzes racial discrimination to make sense of historic social inequalities. It has become a political flashpoint in Idaho and other states regarding education.
Oppenheimer and the Idaho AEYC are teaming up with the Wood River Women's Foundation to bring $200,000 next year to Blaine County for a local needs assessment and strategic plan, the first step in establishing an "early-learning collaborative" to support "underserved" kids.
"We are thrilled to partner with WRWF on taking the initiative to focus on this critical need in Blaine County," Oppenheimer said. "Idaho AEYC respects and recognizes that each community's early-education needs and challenges are unique across the state. The program development process—overseen by an Early Learning Advisory Council—involves diverse stakeholders who have a role in early-childhood education and childcare."
The Wood River Women's Foundation has dedicated $100,000 to the project over the next two years, funding that will be matched by the AEYC, which is supported in part by the Kellogg Foundation.
Louisa Moats is the foundation's Focus Grant 2022 co-chair and a nationally recognized early-learning and education specialist. She said up to 45% of the Blaine County student body is of Hispanic origin and that 23% of those students are emergent English speakers, "meaning they have very little English when they enter school."
"According to the state's classification system, 69% of White students in Blaine County are proficient in reading between kindergarten and third grade, but only 33% of the Hispanic/Latino Spanish-speaking students meet those standards," she said. "Not only is the difference in Blaine County striking, but it is also most likely preventable."
The Idaho AEYC has established early-learning collaboratives in 19 other Idaho communities, Oppenheimer said, including American Falls, population 4,322. Moats said that the city used Idaho AEYC resources to assess childcare services and connect those services to the local school district.
"We spent a year asking questions and found out that parents didn't know where to go for resources or for help," she said. "American Falls now has almost universal preschool and is using scholarships. Our work there also yielded recommendations on childcare and parental support."
The community created "Read, talk and play" Wednesdays, family game nights, and learned together how to "play with purpose" to get their kids ready for school, Oppenheimer said.
"Even at the grocery store with a three-year-old, a parent can have intentional conversation and play," Oppenheimer said. "This brings social and emotional skill sets together. It's more than ABCs and one-two-threes. And it's up to local communities to decide what curriculums they want to use."
Oppenheimer said the Blaine County collaboration process will begin with "early-learning advisory committee" meetings with various key stakeholder groups, including the Blaine County School District, childcare centers, teachers, families, health-care professionals, businesses, nonprofits and leaders in the Hispanic community. The AEYC would help gather and report data on existing services, such as the difference between needed and available services, and the reasons why families do or do not have access to support or preschools.
"We play role of technical assistance provider," Oppenheimer said. "We don't tell communities what to do but tell them how. Our primary goal is to create school readiness."
The first year's $200,000 in funding will go in part to fund a "lead collaborator" position, at an undetermined salary, to head up the project.
"We are excited to join with the communities across Idaho who are celebrating the 'Week of the Young Child' with Idaho AEYC," said Terri Bullock, president of the Wood River Women's Foundation. "We believe all young children should have the opportunity to learn, grow and thrive. WRWF members are honored to make this significant investment in support of all local families."