Join us at the Idaho AEYC 2022 Professional Development Institute on June 10-11, 2022, at Boise Centre.
Note: IdahoSTARS/ICCP training hours have been approved for both days totaling 14.5; Friday only-7.5; Saturday only-7.25. A Professional Development Credit from Boise State University has also been approved. Participants need to register to obtain that credit by June 11, 2022. Register here.
---
MEET OUR KEYNOTE SPEAKER - ESTEBAN MORALES
This year's keynote speaker, Esteban Morales, will be presenting sessions in English and Spanish including "Typical and Atypical Brain Development: The Impact of Toxic Stress," "Language Development and Second Language Acquisition," and "Interacciones de calidad entre los maestros y los niños." Esteban is the author of the CentroNía Institute's Reflective Practice Approach Toolkit which is a resource for early care and education practitioners to strengthen their ability to sustain quality teacher-child interactions and to create a stimulating and content-rich educational experience for children through intentional planning, documentation, assessment, and reflective practices.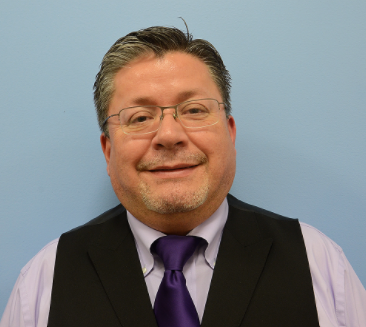 ---
2022 CONFERENCE SCHEDULE

FRIDAY, JUNE 10, 2022
7:30 - 8:30 a.m. - Registration | Continental Breakfast | Networking
8:30 - 9:00 a.m. - Opening remarks from Beth Oppenheimer
9:00 - 10:30 a.m. - Morning Session
10:30 - 10:45 a.m. - Networking Break
10:45 a.m. - 12:00 p.m. - Workshop Sessions 1A & 1B*
12:00 - 2:00 p.m. - Lunch | Keynote Speaker
2:00 - 2:30 p.m. - Networking Break
2:30 - 4:00 p.m. - Afternoon Session
4:30 - 7:00 p.m. - Reception
SATURDAY, JUNE 11, 2022
7:15 - 8:00 a.m. - Registration | Continental Breakfast | Networking | Vendors
8:00 - 8:10 a.m. - Opening remarks from Beth Oppenheimer
8:10 - 8:30 a.m. - Awards & Recognition
8:30 - 9:45 a.m. - Morning Keynote
9:45 - 10:15 a.m. - Networking Break | Vendor Exhibits
10:15 - 11:45 a.m. - Workshop Sessions 2A, 2B & 2C*
11:45 a.m. - 1:30 p.m. - Lunch + Panel Presentation
1:30 - 2:00 p.m. - Networking Break | Vendor Exhibits
2:00 - 3:30 p.m. - Workshop Sessions 3A, 3B, & 3C*
3:30 - 3:45 p.m. - Networking break
3:45 - 4:15 p.m. - Closing Remarks | Raffle | Distribute Activity Packs
*Spanish Sessions
---
THANK YOU TO OUR SPONSORS
PLATINUM

GOLD


SILVER